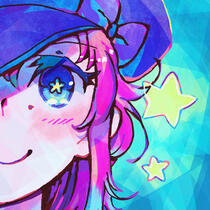 Sedeto
Solène Pichereau
Graphic designer and illustrator.
グラフィックデザイナー • イラストレーター
I love japanese pop culture and I make manga cover designs for France since 2013. I also work as a freelance.
I create my own books and goods to sell them during events.
2013から、フランスのコミックの出版社で漫画のガバーデザインをします。フリーランスもしています。
10年から、自分に作った同人誌やグッズなどイベントで売ります。

9月から、東京に住んでいます。
Since September 2019, I moved to Tokyo
to get new experiences!
To support me: